Root Canal Therapy with our
highly qualified

dentists
Root Canal Therapy is an essential dental procedure when it is required, that can save an infected tooth, prevent bone loss in the jaw, and prevent infection from spreading into surrounding bone. It may also be required for complex fractures and cracks in the teeth that have progressed to the nerve.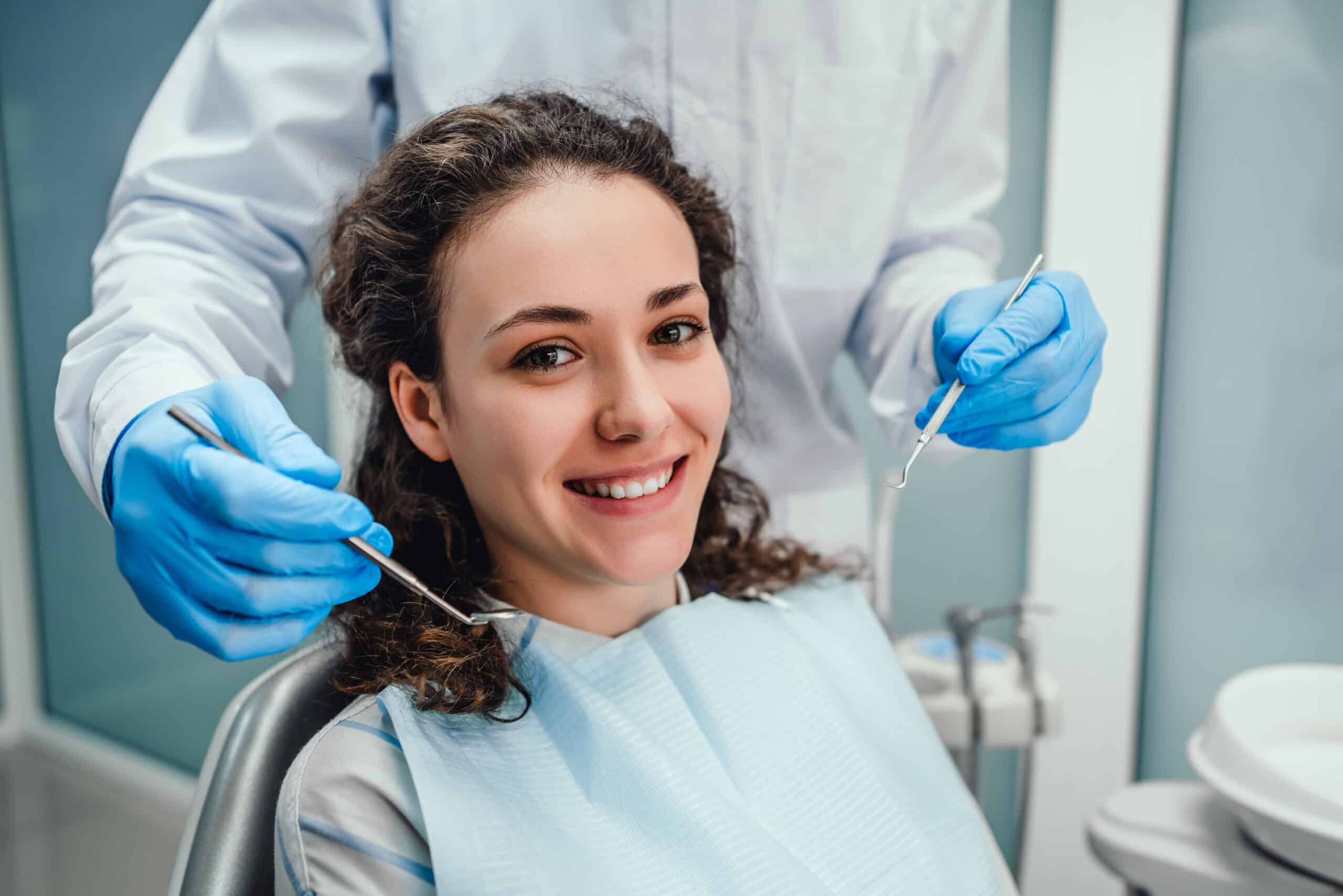 Your comfort is our priority.
Our highly qualified dentists are experienced in performing root canals and make the treatment as stress-free and comfortable as possible – in fact, the treatment is often actually painless, and our patients often fall asleep during the treatment.
We care deeply about your overall health and wellbeing as well as your dental health and hygiene, and we will always do the best for you by providing dental work of the highest quality. We go out of our way to make you feel as relaxed and reassured as possible – we're here for you.
What happens during my treatment?
Root canal treatment is a common type of endodontic treatment that is used to treat a tooth that has become infected or inflamed. The procedure involves removing the infected or damaged pulp inside the tooth, cleaning the inside of the tooth, and filling and sealing it with a material to prevent further infection. Here's what you can expect from the procedure: 
Our dentist examines your tooth and determines that a root canal treatment is necessary to save the tooth. This is usually due to significant tooth decay, a deep infection, or trauma to the tooth.
The dentist performs the root canal procedure, which involves removing the infected pulp from the tooth, cleaning and shaping the root canals, and then filling them with a biocompatible material. This process may require one or more visits, depending on the complexity of the case.
After completing the root canal treatment, our dentist will place a temporary filling in the tooth to protect it until a permanent restoration can be placed. You may experience some discomfort or sensitivity in the affected tooth for a few days after the procedure. This is normal and can usually be managed with over-the-counter pain medications.
Once the tooth has healed, our dentist will typically recommend placing a crown to protect and strengthen the tooth. Before the crown can be placed, the tooth needs to be prepared. This involves reshaping the tooth to make room for the crown.
Impressions of the prepared tooth are taken, which are sent to a dental laboratory to fabricate the custom crown. This process usually takes a couple of weeks, but with our onsite lab we can generally do this a lot quicker.
Once the permanent crown is ready, you will return for the final appointment. The temporary filling is removed, and the permanent crown is bonded or cemented onto the tooth.
It's important to note that the timeline can vary depending on individual circumstances and the treatment plan. Some dental practices use machines to make the crown, but we believe that a crown manufactured by a professional and skilled technician is superior in fit, comfort and colour.
At Bite Dental Studios, our experienced dentists are highly skilled in performing root canal treatments and will take the time to ensure that you are comfortable and well-informed throughout the procedure. We pride ourselves on providing exceptional dental care to our patients and will work closely with you to restore your dental health and alleviate any discomfort or pain you may be experiencing.
When is
root canal treatment

necessary?
If you are experiencing any of the following symptoms, it is possible that you may need a root canal:
Severe pain when chewing or applying pressure to the tooth.

Prolonged sensitivity to hot or cold temperatures, even after the source of the temperature change has been removed.

Swelling or tenderness in the gums surrounding the affected tooth, or signs of a tooth infection or gum disease

Discoloration or darkening of the affected tooth.

A small pimple-like bump on the gums near the affected tooth, which may indicate an abscess.

A tooth that feels loose or wobbly.

Pain that wakes you up at night.

Persistent bad breath or an unpleasant taste in your mouth.

Previous dental work on the tooth that has failed or caused ongoing problems.

A crack or chip in the tooth that has exposed the root canal system.
If you are experiencing symptoms that may indicate the need for a root canal but are unsure whether the treatment is necessary, don't hesitate to contact our friendly staff. Our experienced dental team will evaluate your symptoms and determine whether we recommend root canal treatment. Our top priority is to provide you with comfortable and stress-free dental care, and we will do everything we can to save your painful natural tooth and restore your dental health.
Our top priority is to provide you with comfortable and stress-free dental care, and we will do everything we can to save your painful natural tooth and restore your dental health.
We believe in offering exceptional dental treatment to all of our patients, regardless of their financial situation, but we also understand that the cost of dental root canal treatment can be a concern for some. To help alleviate this concern, we work closely with Brisbane private health insurance providers to offset the cost of any necessary procedures as much as possible.
How do I try to avoid needing root canal treatment?
While root canal treatment can be an effective way to treat infected or inflamed teeth, it's always better to try and prevent dental problems from occurring in the first place. Here are some tips to help you avoid needing root canal treatment:
Practice good oral hygiene
Brush your teeth twice a day, floss daily, and use mouthwash to help prevent tooth decay and gum disease. Good oral hygiene can help to keep your teeth healthy and avoid the need for root canal treatment.
Get regular dental checkups
Regular dental checkups and cleanings can help to detect and treat dental problems before they become more serious. By catching issues early, you may be able to avoid the need for root canal treatment.
Avoid sugary and acidic foods
Sugary and acidic foods can contribute to tooth decay and erosion, which can lead to the need for root canal treatment. Try to limit your intake of sugary and acidic foods and drinks, and opt for healthier options like fruits and vegetables.
If you play sports or grind your teeth at night, wearing a mouth guard can help protect your teeth from damage and reduce your risk of needing root canal treatment.
Treat dental problems promptly
If you experience any dental pain or notice any changes in your teeth or gums, it's important to see your dentist right away. Treating dental problems promptly can help to prevent them from becoming more serious and reduce your risk of needing root canal treatment.