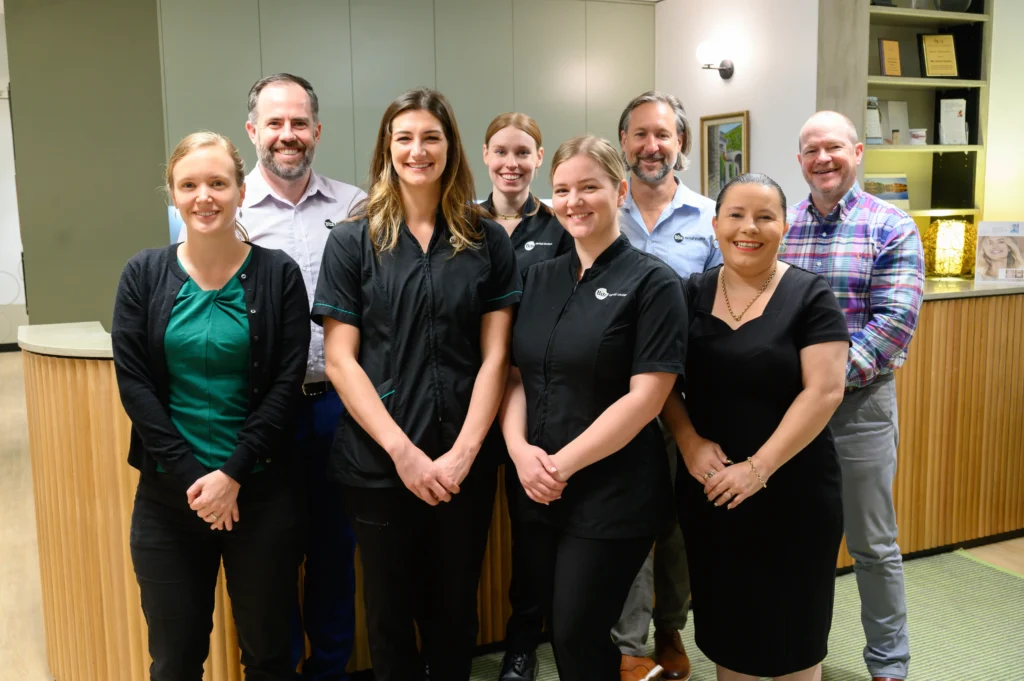 After working within specialist practices around Brisbane for nearly a decade, our founding dentist, Dr Simon Franks, found a need for quality dental work matched with genuine care.
In 2010, he launched Bite Dental Studios on Queen Street in Brisbane CBD, with a vision of the highest quality dental care matched with approachable, friendly and compassionate service that you wouldn't normally expect from a dentist.
At Bite Dental, we avoid the term patient — it projects the wrong impression of what we're about. Instead you're our client, and our clients are our friends.
The team at Bite prides itself on taking the time to listen to your concerns and to openly discuss your treatment options, ensuring a tailored dental experience that you're in control of.
Invest in your smile and health, for now and the future
When you choose Bite Dental, you're investing in your smile and long-term dental health and hygiene. Take advantage of our new patient offer and discover why you'll love Bite Dental.