Navigating through the myriad of options in the field of restorative dental treatments, it's crucial to find a solution that is tailor-made for your unique needs. At Bite Dental, we are not merely treating teeth but are devoted to elevating smiles by amalgamating advanced technologies with our profound expertise in dentistry.
Restorative Dentistry: Mending the Aesthetics and Functionality of Your Smile
Life happens and our teeth often bear the brunt of it. Luckily, restorative dentistry is the hero when it all gets a bit too much for our teeth and we need to breathe new life into them. Dental crowns, dental bridges, and dental implants are some of the services that fall under this umbrella, all aimed at restoring the function and aesthetics of your smile. A dental crown, for instance, provides a cap to damaged teeth, giving it strength and a natural appearance. 
Dentures: Rekindling Your Radiant Smile
Embarking on the tooth replacement journey might seem daunting, but rest assured, our primary aim is to restore the brilliance of your smile with minimal fuss. Whether you're exploring full or partial dentures, we meticulously craft them to blend seamlessly with your natural appearance, enhancing your ability to speak, chew, and smile with newfound confidence.
All-on-4 and Dental Implants: A Permanent Homage to Stability
Considering a more permanent solution for missing teeth? All-on-4 and dental implants stand out as impeccable choices.
Dental implants come into the picture as a solid and enduring option when considering tooth replacement. Serving as a stable foundation for artificial teeth, they promise both dental functionality and aesthetic appeal, ensuring that each smile you share is steadfast and genuine. Implants mimic the stability of natural teeth, offering you a nearly natural solution to tooth loss.
All-on-4 is an equally excellent solution that introduces you to a world where a full set of new teeth can be yours in a streamlined manner. With just four strategically placed implants, an entire arch of teeth finds a secure home in your mouth, promising stability, functionality, and the aesthetic appeal of a natural-looking smile, all while reducing the typical timeline and procedures of traditional implants.
Addressing the Unseen: Cracked Tooth Syndrome
Cracked tooth syndrome often brings with it silent discomfort, revealing itself through sporadic pain and sensitivity. Your comfort is paramount to us; hence, we prioritise accurate diagnosis and proficient treatment plans to alleviate your discomfort and protect your tooth from further damage, ensuring you can enjoy life's pleasures without apprehension.
Crowns and Bridges: Safeguarding and Bridging Gaps with Precision
Crowns and bridges act as quintessential elements in both aesthetic and functional restoration for your dental health. Crowns envelop and protect a damaged or weakened tooth, preserving its structure and shielding it from further damage. Bridges, on the other hand, gracefully replace missing teeth, ensuring the continuity of your smile and maintaining the structural integrity of your bite. Our detailed and custom approach to designing and implementing crowns and bridges ensures that these dental restorations blend seamlessly, offering you a natural-looking and reliable smile.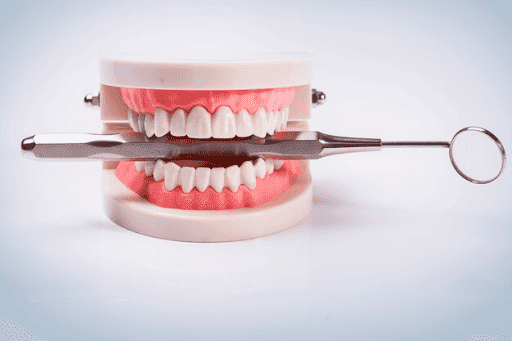 Root Canal Treatment: A Gentle Path to Preservation
Root canal treatment is a dental procedure that prioritises the preservation of your natural tooth while eliminating pain and infection. Contrary to popular belief, the process is painless and designed to provide relief, safeguarding your natural tooth and promising a future free from related discomfort.
Holistic Dental Care: Nurturing Wholesome Wellness Beyond Your Smile
Lastly, our approach here isn't just about isolated care for your teeth. We firmly believe in holistic dental care, understanding that your oral health is intertwined with your overall wellbeing. We offer various other treatments including dental fillings, dental bonding, teeth replacement, oral rehabilitation, damaged teeth repair, dental prosthetics and other various dental repairs. 
Restorative Dentistry – There When You Need it Most
Embarking on a journey with us doesn't merely translate to treatments but involves crafting experiences that enhance and elevate your oral health and aesthetic appeal. From the initial consultation to the journey through various treatments like All-on-4™, dentures, or telescopic dentures, it's a pathway towards a healthier, brighter, and more confident you.
The amalgamation of advanced technology, an empathetic approach, and profound expertise has positioned us at Bite Dental not just as a dental clinic but as a hub where smiles are crafted with precision, care, and genuine understanding of each unique dental narrative. Your journey towards a radiant smile and optimum oral health is just a consultation away, enveloping you in a world where your smile is understood, cared for, and meticulously crafted to perfection. Get in touch with us today by calling us at 07 3221 5399 or by booking a consultation through our website.