This month we thought to interview a few of our little friends from Bite Dental—toddlers, young children and teenagers—to get their comments and ideas about teeth cleaning, the tooth fairy and flavoured tooth paste. Here is what they had to say…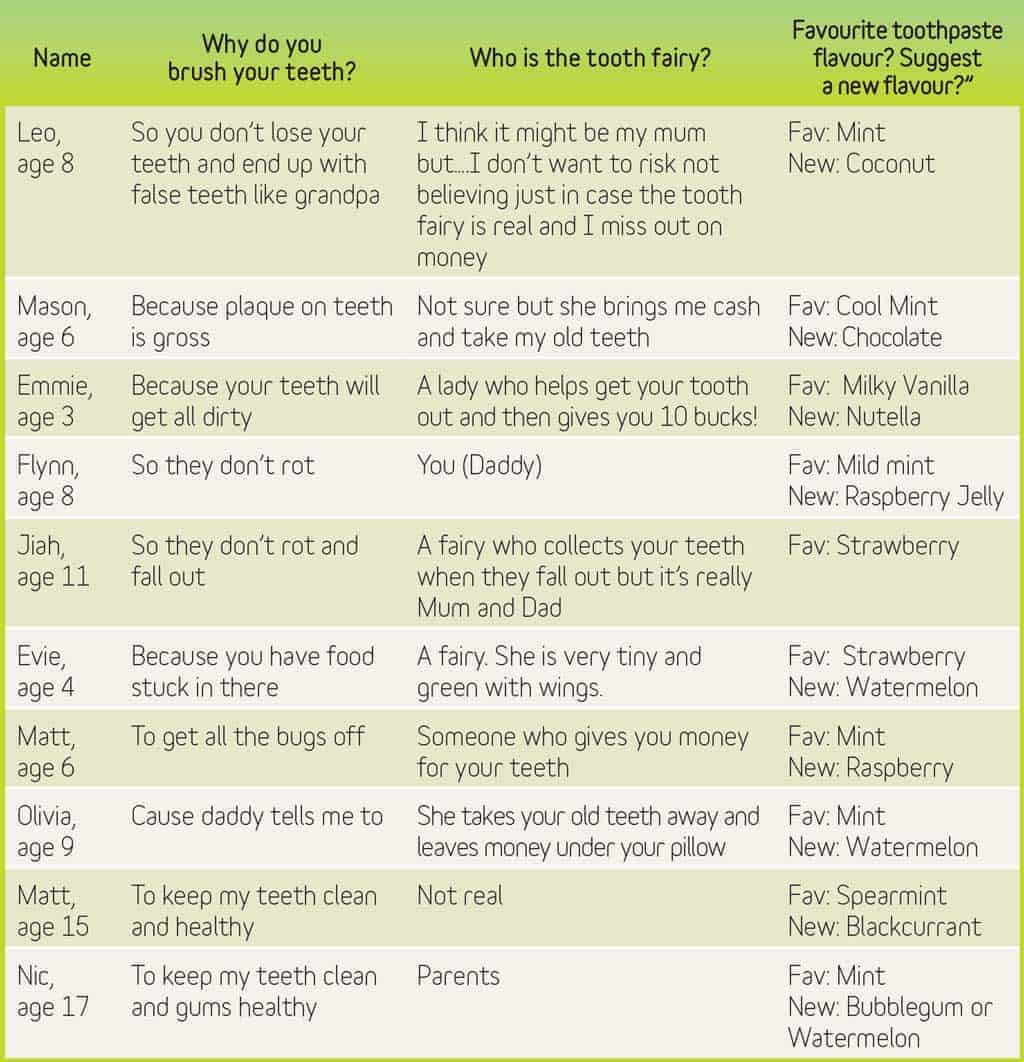 A big shout out to all the parents and one special aunty (Amelia, our lovely dental receptionist) who contributed to collecting the data-—you are all super awesome!
It's nice to see one of the teenagers in the group mentioning GUM health!