A bright and straight smile can boost your confidence and leave a lasting impression, yet too often many people overlook its importance.
So, if you're looking to achieve straighter teeth discreetly, Invisalign is an excellent option to consider! Our experienced dentists at Bite Dental should be your trusted choice as an independent provider for Invisalign and clear aligner treatment in Brisbane. As your independent dentist in Brisbane's CBD, we are dedicated to ensuring your comfort. We do this by committing to running on time (if your appointment is more than 10 minutes late you'll enter a weekly draw to win a free hygiene treatment!), making use of the highest-quality materials and collaborating with professionals at the peak of their fields so you get the treatment you deserve. In this comprehensive guide, our experienced dentists will delve into the world of Invisalign, its benefits and the treatment process.
What is Invisalign?
Invisalign is a popular orthodontic alternative to braces. Invisalign works by utilising multiple sets of clear aligners, moulded to perfectly shape your teeth into a desirable position. Invisalign works gradually, correcting issues such as crowding, gaps, and misalignment to provide you with a picture-perfect smile. At Bite Dental, our dentists create clear aligners from high-quality Australian materials to fit your teeth snugly. They are virtually invisible, removable and comfortable ensuring that you can go about your day with a relaxed state of mind.
Why Should I Get Invisalign?
Discreet Appearance: Unlike traditional braces, Invisalign clear aligners are nearly invisible, allowing you to straighten your teeth in a subtle fashion, affording you invaluable peace of mind knowing you won't draw any unwanted attention.
Removable Convenience: Invisalign aligners are removable, giving you the freedom to enjoy your favorite foods and maintain proper oral hygiene without any obstacles in the way.
Enhanced Comfort: At Bite Dental our custom-made Invisalign aligners offer a comfortable orthodontic experience without the irritation and discomfort often associated with traditional braces.
Faster Results: In many cases, Invisalign treatment achieves faster results compared to traditional braces, with noticeable improvements in as little as 3-6 months.
Cost-Effective: Despite its advanced technology and discreet appearance, Invisalign treatment is affordable, thanks to reduced treatment times and treatment specific to you, ensuring you don't pay for extras you don't need.
What is the Process for Getting Invisalign? How Long Does it Take?
The process for getting Invisalign is a seamless one at Bite Dental. We'll walk you through all the steps:
Consultation: At Bite Dental, our dentists will conduct an initial consultation to evaluate your dental condition and determine if Invisalign is the right option for you. If Invisalign is suitable for your needs, our dentists will create a treatment plan made for you.
3D Scans and Virtual Smile: We'll take precise 3D scans of your teeth and use advanced software to create a virtual model that demonstrates the transformation of your smile throughout the treatment process.
Making the Aligners: Based on your customised plan and virtual smile simulation, a set of aligners will be created specifically for you.
Fitting and Progression: During fitting, we'll ensure your aligners for the shape of your teeth perfectly and provide you with the necessary instructions. You'll wear each set of aligners for approximately 1-2 weeks, gradually moving towards a beautifully aligned smile.
Regular Check-ups: You'll attend quick and convenient regular check-ups every 4-6 weeks to make sure you're on track and to make any necessary adjustments.
Final Consultation and Results: Once your treatment is complete, you'll attend one final consultation to ensure your smile is perfectly aligned!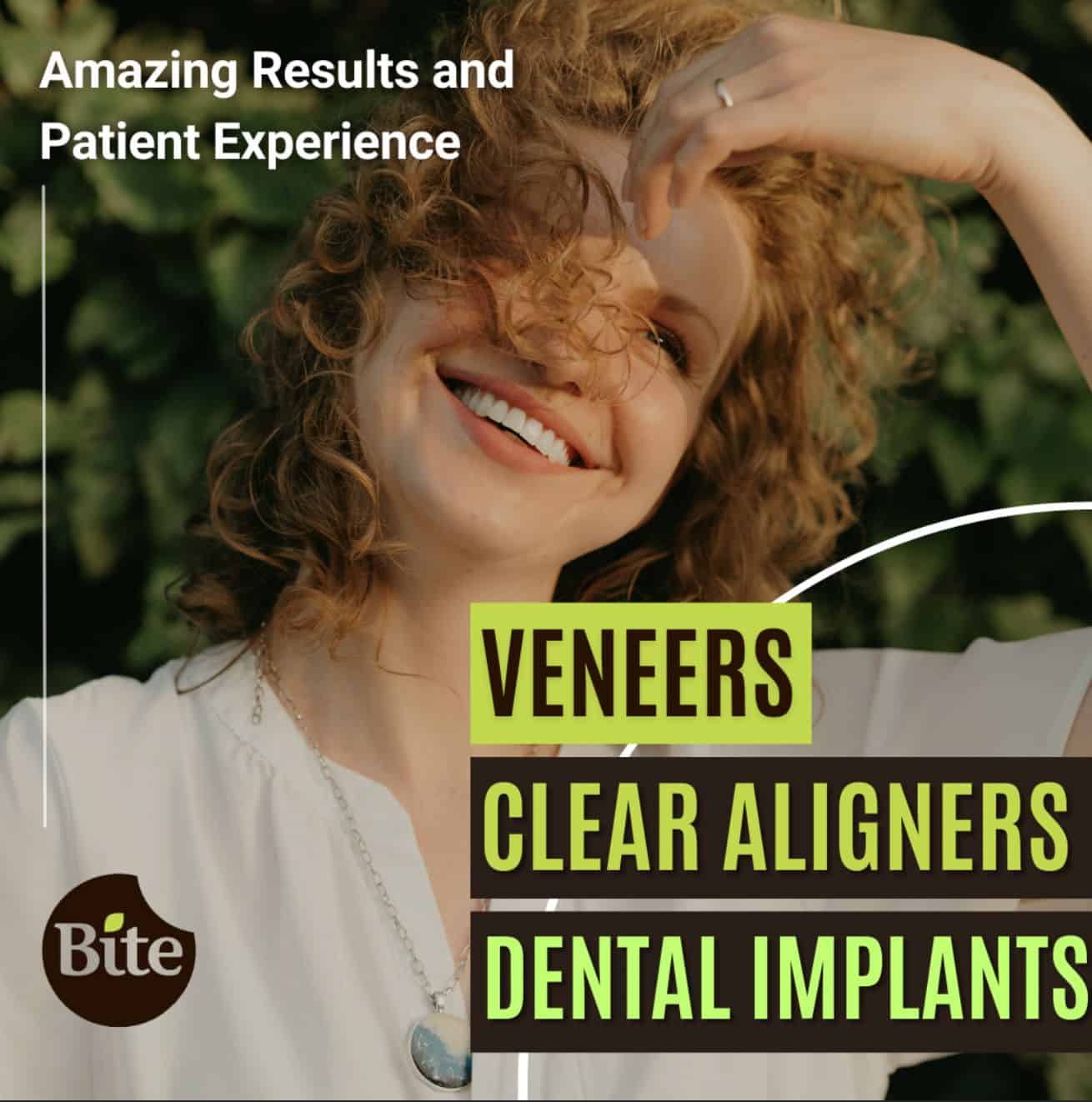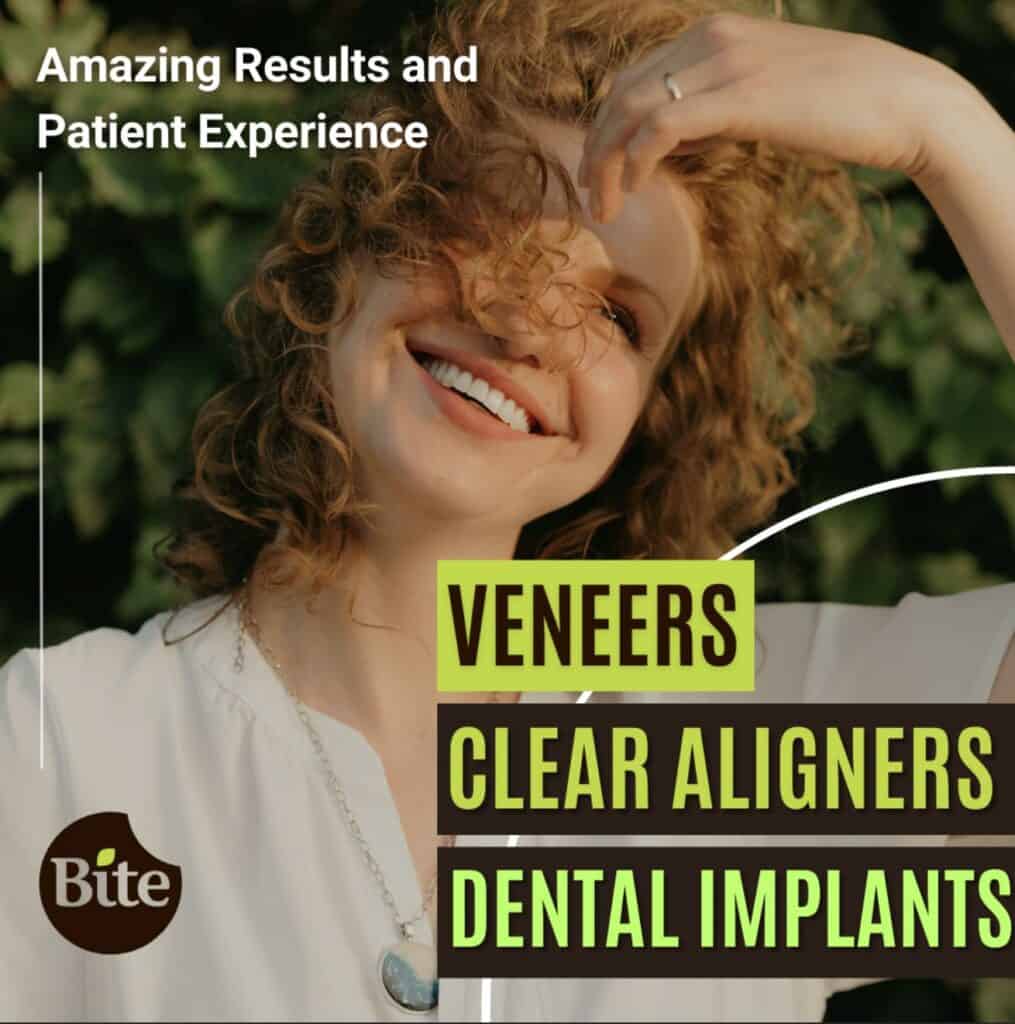 At Bite Dental in Brisbane, we are dedicated to providing high-quality dental care and an exceptional client experience. As an independent provider, we prioritise your well-being by offering care based on the best materials and the knowledge of our professional dentists. Our team of four experienced dentists collaborate and consult with each other, bringing over 75 years of cumulative experience to ensure the best outcomes for our patients. Depending on your specific needs, we can also recommend and fit you with other brands of clear aligners. We respect your time and strive to run on schedule. We aim for minimal waiting times and efficient dental appointments that fit into your busy schedule. At Bite Dental we're equipped with modern technology and state-of-the-art facilities, providing you with comfort and the highest standards of dental care.
Embark on your journey towards a beautifully aligned smile by booking a consultation at Bite Dental Brisbane. Our dedicated team of professionals in Brisbane's CBD will guide you through the Invisalign process, discuss your options, and create a treatment plan that suits your smile and budget. Call us now at 07 3221 5399 or book your appointment online to experience the exceptional dental care and transformative results our experienced dentists at Bite Dental can provide.