A smile, speaks volumes, it's a cliched saying but it certainly doesn't mean that it's not true . It's a universal sign of happiness, an unspoken greeting, and a showcase of confidence. In the minutiae of our daily interactions, our smiles play a pivotal role, silently communicating our emotions and signs of life to the world. However, the essence of a smile goes far beyond its visual appeal and digs deep into our sense of overall wellness and self-esteem.
Located in the heart of Brisbane City, Bite Dental offers more than just your average dental check-up. We're a close-knit team of professionals who view your smile as a reflection of your health and happiness and we want to welcome you into this tight community. With a rich history of dental enhancements and a trusted reputation among the Brisbane community, our aim is to provide you with a wholesome, relaxed, and enriching dental experience. We don't just look after your teeth; we ensure your smile communicates the vibrant health and confidence you feel inside.
Cosmetic Dentistry: Sculpting Your Smile to Perfection
Cosmetic dentistry at Bite Dental encapsulates a blend of excellent craftsmanship and care to curate a smile that radiates authenticity and confidence. Cosmetic dentistry, is so much more than just about brightening your grin. It's about enhancing and perfecting your natural smile through methods like teeth whitening and porcelain veneers. Consider dental veneers as thin shells that adhere to your teeth, addressing concerns like discoloration, chips, or misalignment. Teeth whitening, on the other hand, lightens teeth and helps to remove stains and discoloration. Both are key components in a smile makeover, aligning dental aesthetics seamlessly with your facial features.
Your Path to a Lustrous, Whitened Smile – Teeth Whitening
Professional teeth whitening at our studio is not a one-size-fits-all. Whether it's subtle brightening or addressing deep-set stains, our varied whitening treatments are thoughtfully tailored. Your smile can transform up to 8-10 shades brighter within hours, offering you a visually appealing, long-lasting brilliance.
Veneers – The Craft of Perfecting Smiles
Dental veneers are not merely about masking dental imperfections. Our diverse veneer options, encompassing porcelain, composite, and over-teeth variants, address gaps, cracks, and discrepancies, delivering a seamless and authentically splendid smile.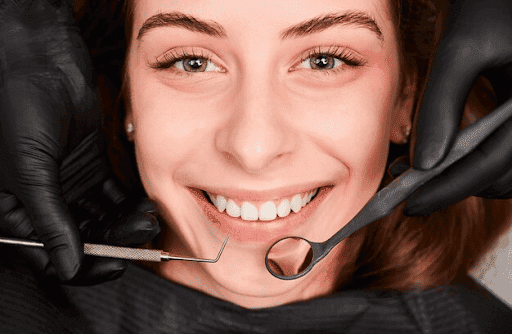 Alignment with Clear Aligners
Our Invisalign and teeth alignment services embrace not only traditional braces and plates but also using clear aligners like Invisalign, Spark, and Clear Correct. If a straight, impeccable smile is your goal, our meticulously designed, patient-specific aligner strategies ensure efficacious, transparent, and comfortable alignment journeys.
Achieve a Symmetrical and Youthful Appearance with Cosmetic Injectables
We offer cosmetic injectables for your smile. From restoring facial volume to crafting sumptuous lips, our partnership with cosmetic GPs assures that your smile is holistically accentuated and framed by a revitalized, youthful visage.
Crafting Whole, Happy Smiles with Comprehensive Makeovers
Our belief in conserving natural teeth doesn't mean we ignore the occasional need for advanced, transformative procedures. From intricate all-on-fours to lesser invasive crowns, bridges, and fixed dentures, we guarantee aesthetic brilliance and efficacy, ensuring your smile is not just beautiful, but healthy and durable too.
General and Preventative Dentistry: The Foundation for Fortifying Your Smile's Future
Your journey towards a hearty smile often begins with general and preventative dentistry. This involves a spectrum of services and treatments aimed at preserving your natural teeth and maintaining oral health. Dental contouring and tooth-coloured fillings work in tandem to prevent further decay and reshape teeth to their original glory. Periodic check-ups and cleanings keep potential threats like cavities and gum disease at bay, solidifying the base for any additional cosmetic dental procedures.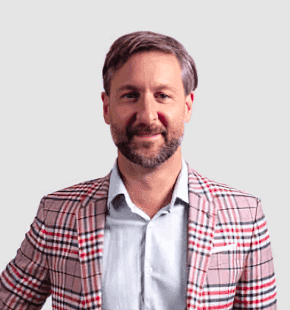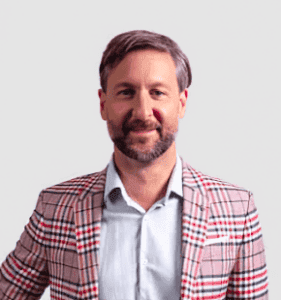 Dr Simon Franks
Your Smile, Our Commitment
In the heart of Brisbane, Bite Dental stands firmly with a promise to preserve, protect, and enhance your invaluable smiles. From meticulous restorative work to aesthetic brilliance through cosmetic dentistry, and from foundational preventative measures to a holistic approach towards dental health, we journey with you in every smile, every laugh, and every moment of joy.
Elevate your smile, empower your wellness, and let's create beautiful well-rounded picture of holistic health and vivid smiles, together. Book Your Appointment with us today and call us at 07 3221 5399, explore a horizon where every smile screams vitality and wellbeing. We're here to guide, support, and celebrate every moment of your dental health journey.