This month we've launched our complimentary 20 minute Gum Disease Risk Assessment for Diabetics. It's a novel idea that myself and Jenna have been working on for the last 18 months. It's a little known fact that one in two diabetics have gum disease and 17% will lose their teeth from it.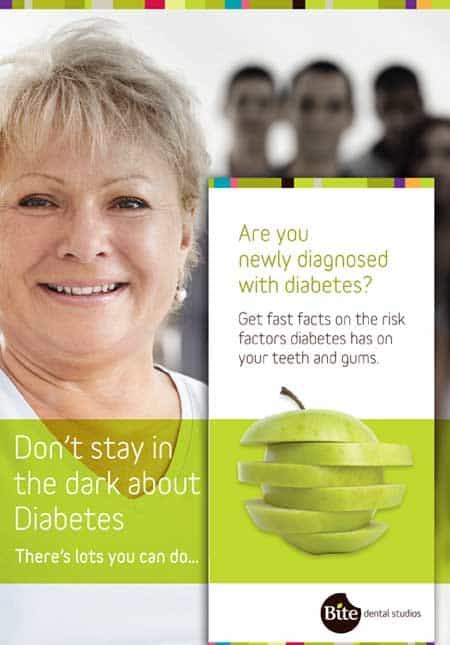 We presented the assessment model at three diabetes seminars this month and got very positive feedback from both diabetics themselves and medical practitioners. So if you're a diabetic—give the practice a call and book in to find out if you're at risk before it takes your teeth.
Don't forget to share this via Twitter, Google+, Pinterest and LinkedIn.